James at the Manchester Marathon
James at the Manchester Marathon
by James Cusack
I woke up in the Salford budget IBIS. As planned, I went straight over to the table and I made and then slowly ate 2 jam sandwiches.  I gave myself a pat on the back, "that's the first step done". I then checked my watch. It was 1 am. 4 hours before I intended to get up.  Back to sleep!
Fortunately, it all went more smoothly when I woke up again at 5am!  I soon found myself at the Manchester Marathon start line remembering the advice you all gave me and rehearsing my plan in my head: i) aim for sub 3:10., ii) average 7:09 minute/mile pace and be prepared to drop back (2-3%) to 7:18 minute/mile pace as the race progresses.
12 miles in, all was going smoothly when I saw Jenny, Evelyn and Elspeth in Altrincham, and when they later surprised at me 16 miles.  Evelyn had made a sign which said "GO JAMESY" (apparently, she did not think "Daddy" was appropriate). Seeing them and the sign gave me a massive boost.  It was their support allowed me to work my way through the first 20 miles.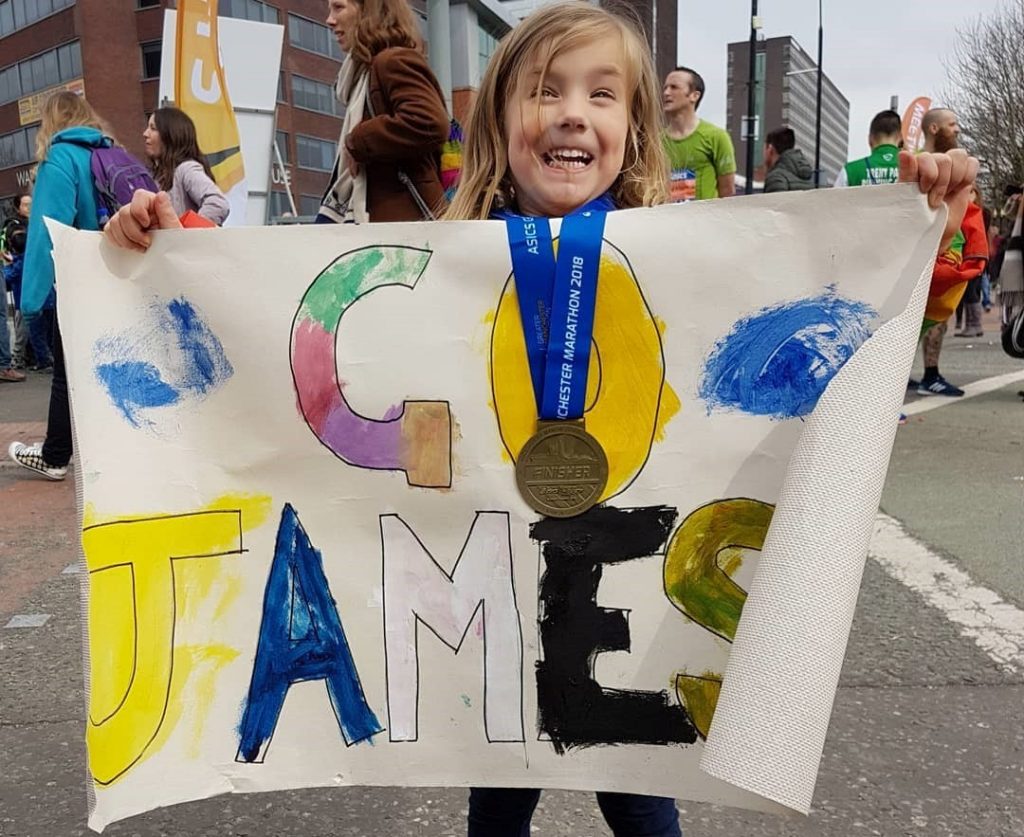 After 22 miles, I was beginning to stray from my goal pace.  Previously, I would have belligerently tried to hold on before burning out.  This time I concentrated on James Bell's advice: try and glide your way round.  I decided I would focus on listening to my body and measuring my effort to the finish line.  I paid no attention to my pace on my watch.
At 25.6 miles I turned on to the home straight.  I must admit that I felt quite emotional. I don't think I ever really believed that I could hold it together for a whole marathon until I saw the finish line (in my previous marathon I slowed badly at the end).  I still needed to concentrate though, because it felt like it was touch and go for sub 3:10. So I emptied the tank and passed a few folk (including an MK runner) down the home straight. As I reached the finish line I saw my family and celebrated with them as we realised I had managed sub 3:10 (3:09:12 to be precise)!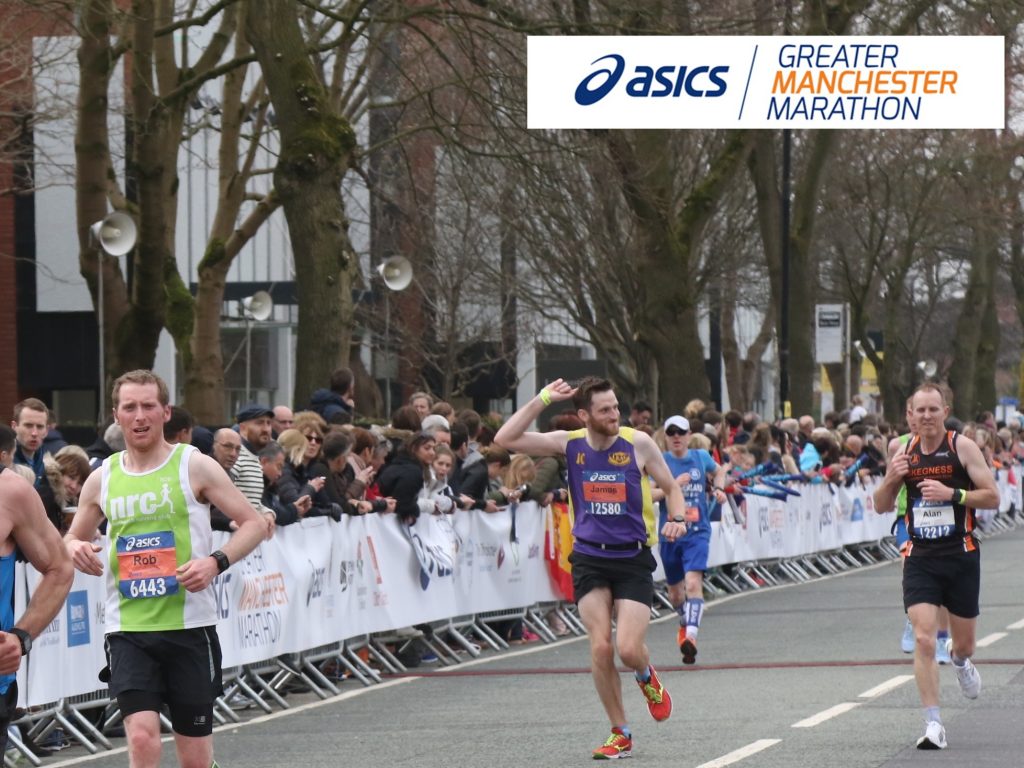 It was great seeing the family after.  On the tram to the car Evelyn told me she was "proud" before asking why I was so far behind the other guy in the purple vest (Pete Mackrell)!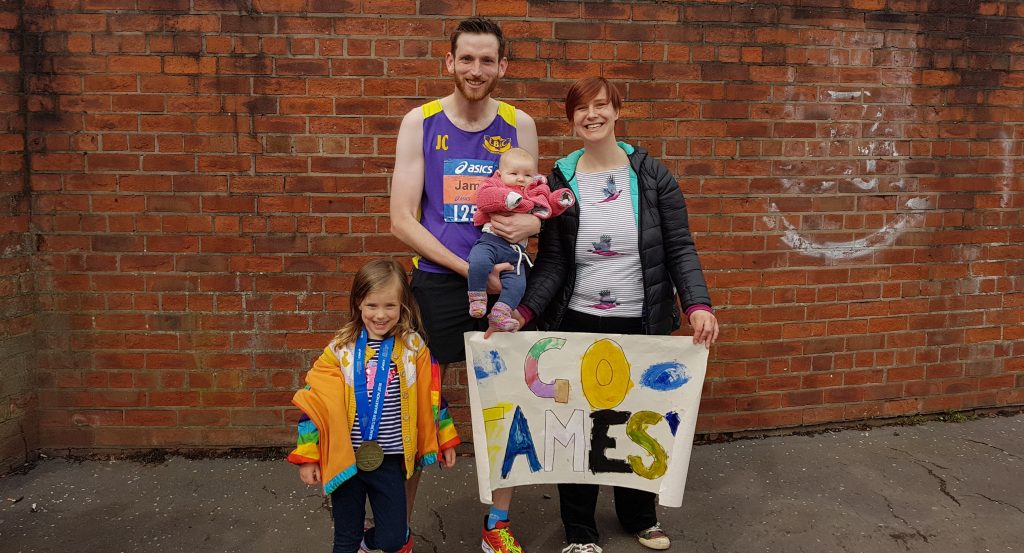 All in all, the Manchester Marathon was a brilliant race.  There's a great friendly atmosphere (if a bit quiet in miles 21-24) and it's dead flat!  Although the race day went well (largely thanks to the advice of many of you), I didn't quite nail my training.  I had two overuse injuries which really slowed me down and obstructed my training at key points. Next time I will build my training up more slowly.  I will also concentrate more on building strength and nailing the three key weekly marathon runs (speed, tempo, long run).
I now can't wait to the next marathon, and to see if I can go sub 3:05 or beyond!
Thanks to all of you for your advice, and of course to Jenny for listening to me endlessly witter on about marathon training.