London Marathon 2018 – Kas
London Marathon
by Kas Gardner
This is my fourth London Marathon and every experience has been different, including this one. I'd had the lurgy in the week before the marathon and it was going to be ridiculously hot, so the plan was to run on heart rate and whatever that got me as a time, was whatever that got me as a time.
I warmed up with Andrew Wasdell of MMKAC, where we chatted about the irony of warming for a marathon on a hot day, and then it was into the pen for the start.
The first two miles were horrible, in fact my overriding thought was, "Oh god this is awful," but I could see that my heart rate was low and nowhere near my usual marathon effort heart rate so I just kept going. Around mile three I started to feel better as my body adapted, but I made the effort to stick to the shade where possible – even if that meant going the long way round the corners.
By mile six I'd hit my stride, I was feeling comfortable and I was running within myself. I remember running through 10k in under 55 mins and thinking I was going to have a really good day. I was feeling great as I went past Amy Inchley, and then it all changed.
At seven miles I spotted my friend Julie standing by the side of the road with a couple of marshals so I stopped to check she was OK. She wasn't, and she was considering pulling out so I said that if she wanted to continue then I would run with her. There was a bit of "You go on ahead and race" but I wasn't having that, so we set off.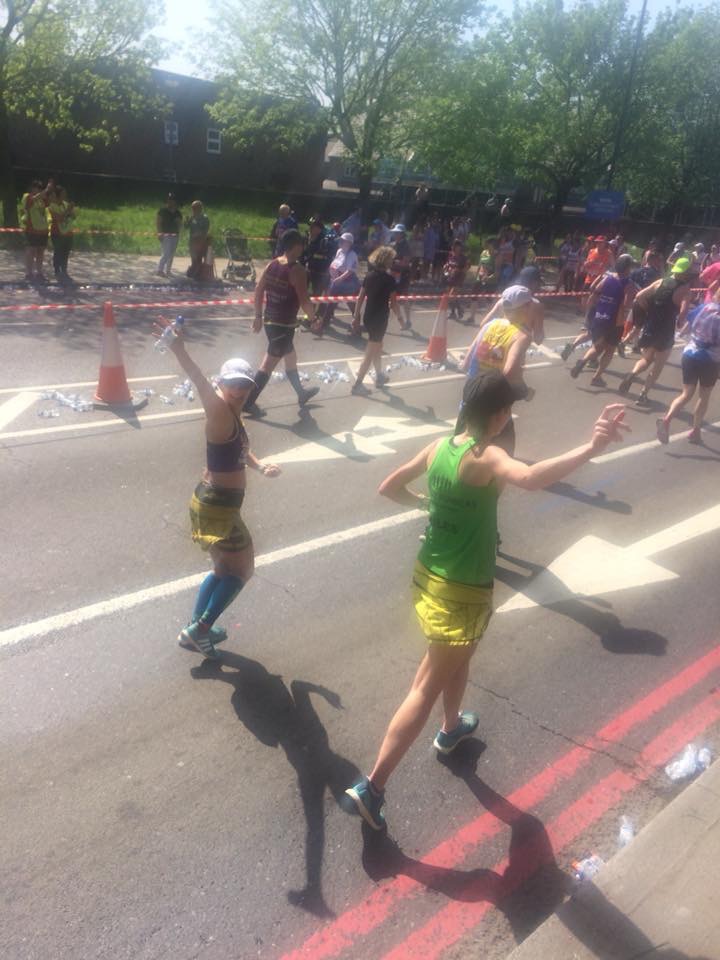 We ran and walked together side by side for the next 19 miles. One mile and one water station at a time: small goals that would get us to a much larger goal. There wasn't much talking other than words like, "water" and "showers," but there was solidarity in the silence. In a marathon we all suffer individually, but equally we all suffer together, and there is a weird and probably slightly sadistic camaraderie in that.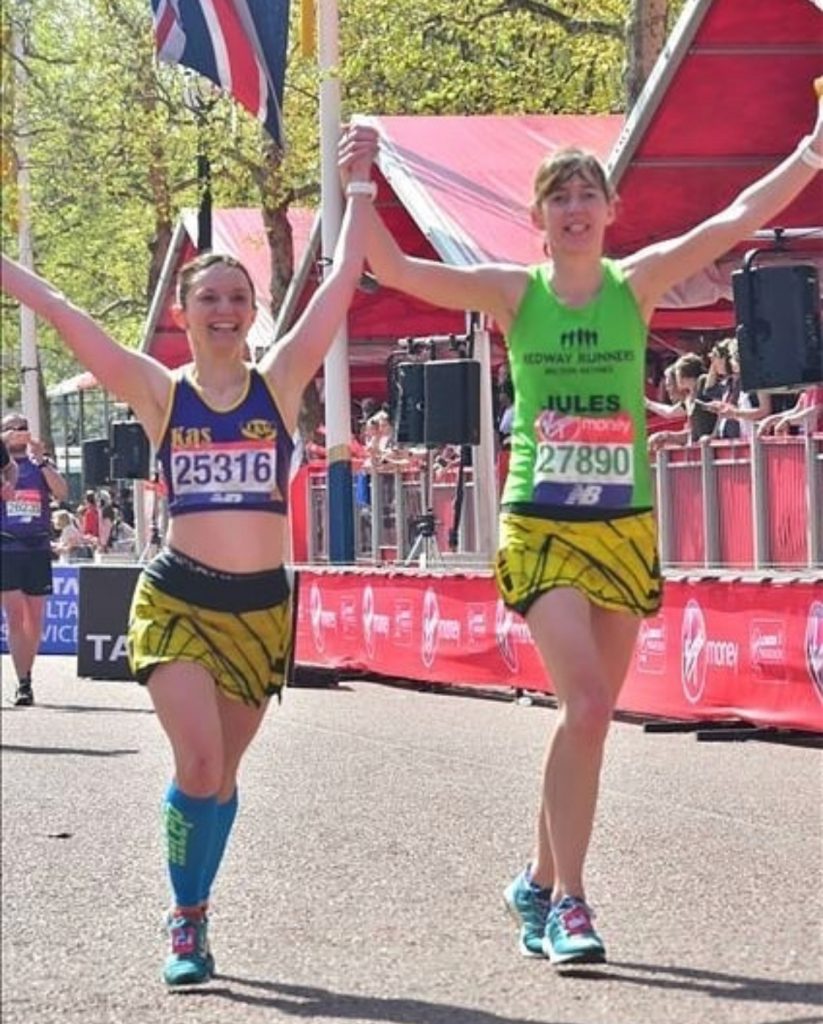 I really enjoyed the day and had a great time taking in the atmosphere – Julie probably slightly less. But we did it, we crossed the finish line together and I while I know Julie really appreciates me running with her, it was my pleasure to be able to run with her.