parkrun Geekery!
parkrun, fun, statistics and a challenge.
Surely there isn't something that combines all 4 of these things effortlessly?
Well, there is! Running Challenges have created an add-on to Firefox and Chrome web browsers to allow you to play around and have a little fun with your parkrun statistics.
It's not all just a boring list of numbers, but instead, some nice colourful badges to collect for completing certain challenges. More information on how to get this on your browser can be found at https://running-challenges.co.uk/ and really it's up to you how involved you get.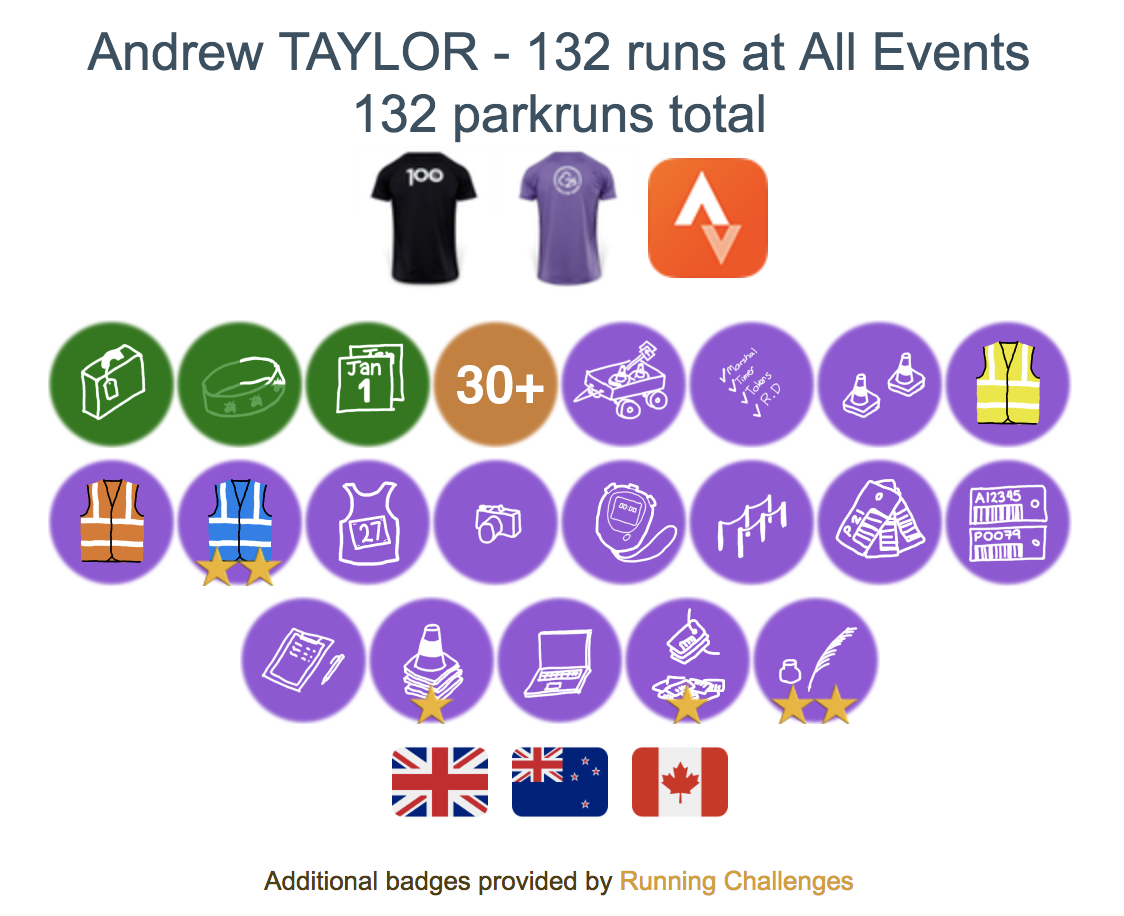 We all like a bit of parkrun tourism too and it's so much better with somebody else there to share with, so if you are venturing out to a local-ish one then please post it on the facebook training page so we can share lifts and stories and maybe even a coffee afterwards!
Remember that we also have three parkruns on the Off-Road Series this year, with Rushmere, Wendover Woods and Tring all close by. A brand new parkrun has opened at Dunstable Downs too. If off-road isn't your thing, then there are two in Milton Keynes at Linford Wood and Willen Lake, there's alsoHoughton Hall, Aylesbury, Buckingham… there are endless options to change your NENDY!
So if you ever hear anybody talking about "needing a Y" or improving their p-index or even desperate to finish in a time ending in 21 seconds, you now know why!
And maybe we should arrange a club Bushy Pilgrimage in the summer?