This year an elite squad of fifteen people made up of club members, families and friends of the club made the trip to the Canary Islands for a warm weather autumn holiday with a few races thrown in for good measure. The group included ten runners, of which two were friends from Ampthill and Flitwick Flyers and each one entered the four race series which took place over four days. The time between races was spent doing anything from badminton to bolas and cycling to wind surfing for the more active. Crazy golf, ice-creams and the odd beer also proved to be popular activities amongst most people at various points of the week. The weather was the best ever for having a holiday - if a little warm for running - with blue skies and a gentle breeze on most days.
The serious competition of the week started on Sunday with Fiona and Jill taking the annual egg throwing competition on the beach day, with a magnificent effort of 16.5m. Their team name of Strictly Don't Dance With Us was inspired by the previous evening's Cha-Cha-Cha and Jiving. This championship taken by the girls, was followed up by the bolas tournament where Mr & Mrs Inchley senior fought of stiff competition from tall blonde Danish girls and a small Irish contingent to win the final for another year. It just shows what experience can do when the pressure is really on!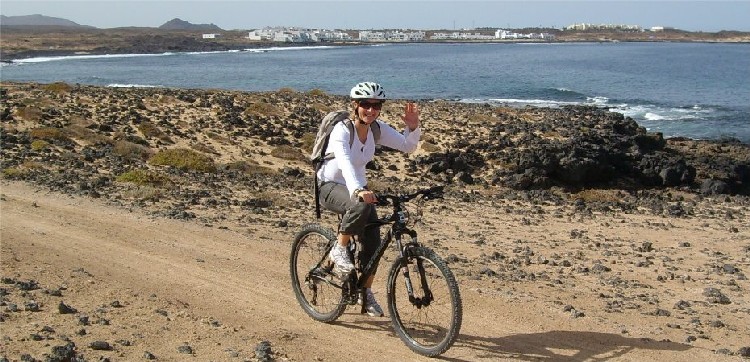 Some people took up Ballroom dancing (Badly) and some don't really remember utilising the podiums in the disco! There were cycling trips around the island, a wine drinking trip to an old bodega, badminton tournaments, tennis matches and even a few miles swum. A wonderful time was had by all and most were already talking about next year before the week was out!
There was also some running........